US Virgin Islands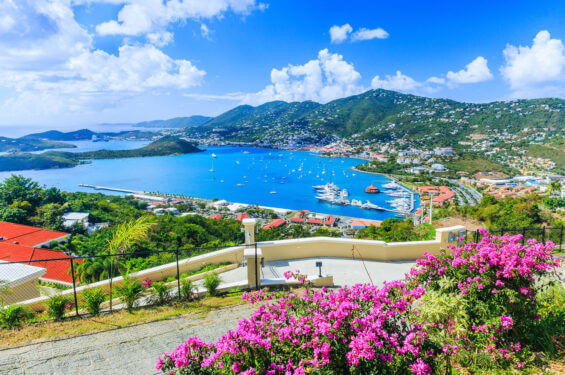 US Virgin Islands' tourism campaign returns with revamped social media marketing and public relations strategy.
The US Virgin Islands Department of Tourism (USVI DOT) tasked DCI to develop a new marketing strategy that would keep the islands in the public eye. Leveraging social media, user generated content, influencer marketing and media relations, DCI maximized awareness of the destination, increased engagement with the brand and drove visitor spending on all three islands.
The Challenge
USVI DOT dominated its Caribbean travel competitors during the global pandemic. However, as borders opened, the USVI DOT needed to find new ways to spark wanderlust among its target consumers so that market share did not erode.
The Solution
When DCI conducted a comprehensive audit of the USVI DOT's destination marketing efforts on social media marketing channels, the data revealed gaps in the type of dynamic content prospective travelers were seeking. DCI developed an integrated public relations and social media marketing plan to increase brand awareness and engagement for "America's Caribbean." Creating organic social content in partnership with influencers during sponsored events, like the iconic RocNation MADE IN AMERICA Festival, and maximizing media coverage of these sponsorships, placed the USVI in direct conversation with the travelers it wished to woo.
The Results
54k+ Impressions and More

after DCI launched Visit USVI's first Instagram Reels, gaining 4k+ engagements

33M Impressions in Earned Media

from 22 news articles following USVI's media coverage at RocNation MADE IN AMERICA Festival

5k Consumer Opt-Ins

at the USVI activation during RocNation MADE IN AMERICA Festival
Selena Hill's article in Black Enterprise was one of 22 written about USVI DOT's cultural showcase at RocNation's Made in America Festival.
To engage prospective travelers with the cultural experiences awaiting in the USVI, DCI activated the brand at RocNation's Made in America music festival, bringing in a local performing artist, hosting a trip giveaway at an Instagramable-booth to capture festivalgoer contact information, and inviting media and travel influencers to experience it all for themselves.
These public relations efforts resulted in 22 articles, 33 million impressions and 5,100 consumer giveaway opt-ins.
Get in Touch
Interested in how DCI collaborates with our clients to increase visitors and business inquiries?
Contact DCI